Notice:
Counties and Tribal Nations are receiving more applications than usual and there may be delays.

Apply for benefits easily online.
Submit your application for Minnesota benefits in 20 minutes or less.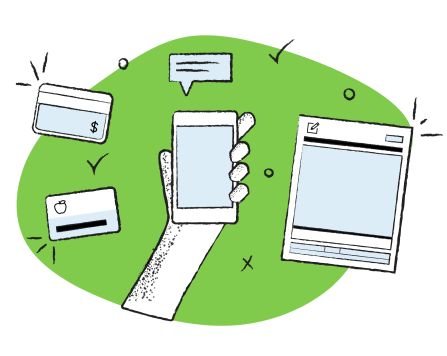 Already applied?
Upload Documents
Send documents to your county or Tribal Nation.
Steps for Applying
Step 1: Apply once
You can apply for multiple benefit programs for yourself and other members of your household in just one application.
Step 2: Upload your documents
Upload required documents like pay stubs, rent receipts, and bank statements as part of your application. You can also return to our homepage to add documents later.
Step 3: Allow time for a worker to review
Your application and documents will be reviewed by eligibility workers from your county or Tribal Nation.
Step 4: Complete an interview
Most programs on this application require a phone interview to receive benefits. Your county or Tribal Nation will contact you by phone or mail to schedule. In some cases, additional follow-ups may be needed after your interview.
Apply to these programs
Cash programs
Cash assistance helps people meet their basic needs until they are able to support themselves. You will get an EBT card that you can use like a debit card. Here are the most common cash programs:
Diversionary Work Program (DWP)
General Assistance (GA)
MN Family Investment Program (MFIP)
MN Supplemental Aid (MSA)
Refugee Cash Assistance (RCA)
Learn more about cash assistance programs and eligibility requirements.
Housing Support (GRH)
The Housing Support program used to be called Group Residential Housing (GRH). The program helps seniors and adults age 65 or older and/or adults with disabilities who have low income pay for housing costs and things people need to stay housed in certain group settings or in the community. It helps prevent people from living in institutions or becoming homeless.
Learn more about the Housing Support program or find more resources that can help with housing.